click for hi-res version

click for hi-res version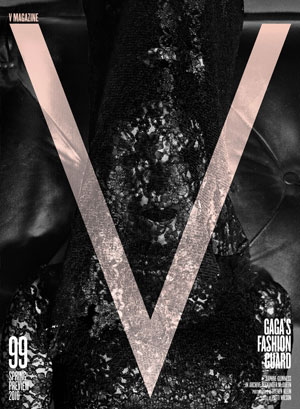 click for hi-res version
DAPHNE GUINNESS' OPTIMIST IN BLACK: FIRST EVER MUSIC PROJECT FROM THE ARTIST AND CULTURAL ICON OUT TODAY

"MAGIC TEA" VIDEO PREMIERES VIA W MAGAZINE

Optimist in Black, the debut album and first ever music project from artist and cultural icon Daphne Guinness, is out now. Buy it via iTunes here and on vinyl here.

To celebrate the release, Guinness' video for "Magic Tea" premieres today via W Magazine—watch it here.

Optimist in Black is already receiving great critical acclaim:
"She is a child of the '60s, and her songs have a glam-rock-ish, slightly psychedelic flavor, anchored by her Sprechstimme vocals, a deadpan delivery equal parts Nico and Marlene Dietrich." —The New York Times

"Firmly rooted in the late '60s, early '70s, its main modes orchestral glam and bejewelled psych" —Q, ★★★★

"It sounds incredible; fresh, wild, youthful, full of her inimitable character, totally timeless" —i-D

"Drama-pop with a gothic tinge…powerful incantations" —Noisey

"She has a beautiful voice, reminiscent of the cool detachment of Nico, and she brings a sadness and integrity to the lyrics" —The Telegraph

"Edgy guitar riffs and mesmerising melodies" —Elle

Produced by Tony Visconti (David Bowie, T. Rex, The Dandy Warhols), Optimist in Black was recorded at New York's Avatar Studios (formerly the Power Station).

Optimist In Black—which shares its title with the album track referencing the bleak period following the suicides of her close friends McQueen and Blow—explores male vanity, the malleability of identity, and the effects of alienation and ennui. It's deeply inspired by '60s psychedelia and '70s glam, reflecting Guinness' own lifelong loves. Her formative listening habits, as a teen, were anachronistic: "I've always been stuck in the 60s. Jefferson Airplane, The Small Faces, as well as Robert Johnson and all the blues stuff, David Bowie and on the top, The Doors."

For more information, please contact Samantha Tillman, Reid Kutrow or Carla Sacks at Sacks & Co., 212.741.1000.

OPTIMIST IN BLACK
1. Take Out What Didn't Happen
2. Fatal Flaw
3. Make Up
4. Hitch Hiking
5. Marionettes
6. The Subtle Hand of Fate
7. An Optimist Dressed in Black
8. Magic Tea
9. Joke
10. The Long Now
11. We're Old School, That's Cool
12. Evening in Space
13. No Nirvana of Cooldom
14. No Armageddon

http://daphneguinness.com/
https://twitter.com/TheRealDaphne
https://www.facebook.com/DaphneGuinness/