click for hi-res version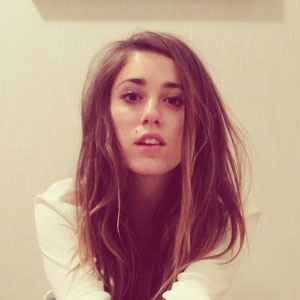 click for hi-res version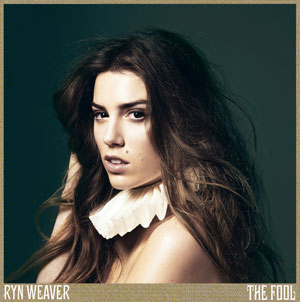 click for hi-res version
RYN WEAVER TO TOUR NORTH AMERICA THIS FALL WITH HOLYCHILD AND ASTR

TO PLAY LOS ANGELES' BELASCO, NEW YORK'S WEBSTER HALL, WASHINGTON, D.C.'S 9:30 CLUB AND MORE

Following her sold out nationwide tour this summer, singer, songwriter and producer Ryn Weaver will tour North America this fall with support from HOLYCHILD and ASTR. Weaver will play Los Angeles' Belasco Theater, New York's Webster Hall and Warsaw, Washington, D.C.'s 9:30 Club and many more to celebrate the release of her debut album The Fool. Tickets will go on sale this Friday, September 11. See rynweaver.com for further details.

Weaver wrapped up her first U.S. headline tour this summer with sold-out shows at Los Angeles' El Rey and New York's Music Hall of Williamsburg and Bowery Ballroom along with festival appearances at Lollapalooza, Outside Lands, Osheaga and more.

Weaver recently debuted her new single "Promises" with a performance on "The Tonight Show Starring Jimmy Fallon," watch it here.

The Fool, out now on Mad Love/Interscope Records, continues to receive widespread critical acclaim:
"A blend of 21st-century pop science and 1970s intuition and experiment…Ms. Weaver's lead vocals sound natural and personal, while Mr. Blanco and Mr. Angelakos build heroic crescendos for her…It's a hippie dream with a digital turbocharge." —The New York Times

"Full of vibrant storytelling…Weaver and her fluttering trill glide over verses, soar over swooping chorus and chirp high notes at the heavens."—TIME

"a supercatchy yet left-of-center pop jewel…" —Rolling Stone

"Ryn Weaver strikes a difficult, delicate balance between personal and universal…this promising debut backs up her big words" —Billboard

"The Fool is an album that's filled with unforgettable hooks and earworm songs…Weaver will have plenty of great things ahead for her musically" —Paste

"Weaver's journeys reach rewarding and frequently touching heights."—SPIN

"Insanely catchy" —BuzzFeed

"Breakout act to watch this season" —USA Today

"Ryn Weaver is like a bolt of lightning…her music hits in a bright, clear flash, sounding as big as all your favorites." —The FADER

"Get ready for this girl to explode" —NYLON

Produced by multiplatinum producer Benny Blanco and Passion Pit creative force and frontman Michael Angelakos, The Fool features the title track along with breakout single "OctaHate" and brand new music from Weaver. Get the album digitally here and on 12" 180 gram vinyl and as a limited edition signed CD here.

Recently named an MTV Artist to Watch and Vevo LIFT Artist as well as one of Time's "15 Artists To Watch In 2015" and one of Huffington Post's "25 Artists You Need To Start Listening To In 2015," Weaver rose to prominence after her debut single "OctaHate" was released online last year. Since, the track has been streamed more than 11 million times on Spotify. Weaver made her late night television debut performing the song on the "Late Show with David Letterman."

Born and raised in southern California, Weaver started experimenting with music as a child and moved on to writing and producing as a teenager. While living in New York in 2009, Weaver met Blanco and later reconnected with him in Los Angeles. After hearing Weaver's music, Blanco introduced her to Angelakos and the three began working together soon after.

For more information, please contact Carla Sacks or Reid Kutrow at Sacks & Co., 212.741.1000.

For Interscope inquiries, please contact Hillary Siskind.

RYN WEAVER LIVE
with HOLYCHILD and ASTR

November 1 /// Vancouver, BC /// Venue
November 2 /// Portland, OR /// Wonder Ballroom
November 4 /// San Diego, CA /// House of Blues
November 5 /// Santa Ana, CA /// The Observatory
November 7 /// Los Angeles, CA /// The Belasco Theatre
November 8 /// San Francisco, CA /// Mezzanine
November 12 /// Chicago, IL /// Park West
November 13 /// Columbus, OH /// Newport Music Hall
November 15 /// Ferndale, MI /// Magic Bag
November 16 /// Toronto, ON /// The Mod Club
November 17 /// Boston, MA /// Paradise Rock Club
November 19 /// New York, NY /// Webster Hall
November 20 /// Brooklyn, NY /// Warsaw
November 22 /// Philadelphia, PA /// The Foundry at the Fillmore
November 23 /// Washington, D.C. /// 9:30 Club