PRESS RELEASES
August 24, 2023 / VIEW
June 27, 2023 / VIEW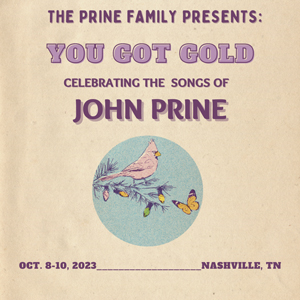 click for hi-res version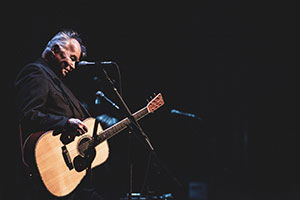 photo credit: Rett Rogers / click for hi-res version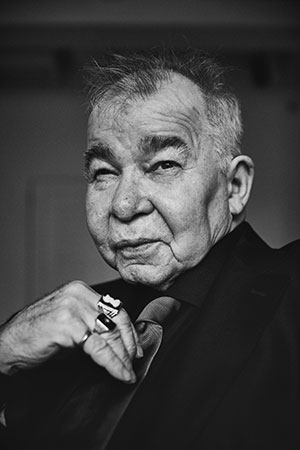 photo credit: Danny Clinch / click for hi-res version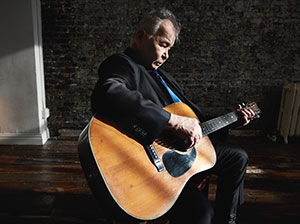 photo credit: Danny Clinch / click for hi-res version

photo credit: Danny Clinch / click for hi-res version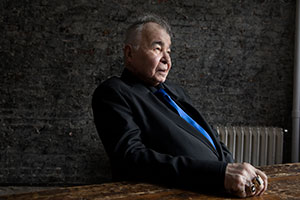 click for hi-res version
THE PRINE FAMILY REVEALS SCHEDULE
FOR 2023 "YOU GOT GOLD: CELEBRATING
THE SONGS OF JOHN PRINE"

SEVERAL EVENTS ADDED TO SECOND-ANNUAL CELEBRATION, OCTOBER 7-10 IN NASHVILLE

PROCEEDS TO BENEFIT THE HELLO IN THERE FOUNDATION
August 24, 2023—Following the massive success of last year's inaugural event, The Prine Family will present the second annual "You Got Gold: Celebrating the Songs of John Prine" October 7-10 in Nashville. In addition to previously announced shows at the Country Music Hall of Fame and Museum's CMA Theater (October 8), The Basement East (October 9) and the historic Ryman Auditorium (October 10, Prine's birthday), the four-day gathering will also include several special events such as official pop-ups, film screenings, song circles and more – see below for details.

Proceeds from the event benefit The Hello in There Foundation. The CMA Theater and Basement East shows are sold-out, while just a limited number of tickets remain for the Ryman Auditorium on Tuesday, October 10. Each show will feature performances by an array of surprise artists, celebrating not only Prine's esteemed career, but also the beloved community he built over the past 50 years. Full details can be found at yougotgold.johnprine.com/tickets.

SATURDAY, OCTOBER 7

• 11:00am-3:00pm, Rochester Dam (Rochester, KY): Prine Park Day – celebrating John Prine month in Muhlenberg County with an open jam session for anyone who wants to come and play John's music, along with food trucks and other festivities.

• 7:00-10:00pm, imogene + willie: "You Got Gold" kickoff party – Nashville apparel brand imogene + willie will host songwriters singing the John Prine songs that have influenced them and their music. All ages backyard event, 2601 12th Ave S.

SUNDAY, OCTOBER 8

• 3:00pm, Country Music Hall of Fame and Museum's Ford Theater: "Conversation and Performance: Prine Time Chicago" – a conversation with journalist Mark Guarino and singer-songwriter Bonnie Koloc as well as brief performances. Additional guests to be announced.

o Tickets for this event go on-sale this Friday, August 25 – details here.

• 6:30pm doors/7:30pm show, Country Music Hall of Fame and Museum's CMA Theater: "You Got Gold" show (sold out)

MONDAY, OCTOBER 9

• 10:30am, Trolley Tour of Prine's favorite places in Nashville

• 11:00am-2:00pm, Arnold's Country Kitchen: Official Pop Up

• 11:30am, Trolley Tour of Prine's favorite places in Nashville

• 12:00pm, Brown's Diner: John Prine song circle

• 3:00-5:00pm, Gibson Garage: Gibson-hosted event

• 6:30pm doors/7:30pm show, The Basement East: "You Got Gold" show (sold out)

TUESDAY, OCTOBER 10

• 10:30am, Trolley Tour of Prine's favorite places in Nashville

• 11:00am-2:00pm, Arnold's Country Kitchen: Official Pop Up

• 11:30am, Trolley Tour of Prine's favorite places in Nashville

• 12:45pm doors/1:00pm show, Belcourt Theatre: Daddy and Them screening, followed by a Q&A with surprise special guests

• 4:00pm, White Castle: White Castle pre-show party

• 6:30pm doors/7:30pm show, The Ryman: "You Got Gold" show (purchase tickets here)

Of the celebration, Fiona Prine shares, "The time I spent with John on the road made one thing very clear - the community he helped create was always, and remains, at the heart of the music and the work we continue to do every day. I'm so happy that 'You Got Gold' will now become an annual event to ensure that we maintain that connection and grow our beloved community. I look forward to seeing everyone back in Nashville this October, to celebrate John's songs and help further the work of the Hello in There Foundation." The family and the foundation are grateful for the support and sponsorship of business partners like Downtown, the Nashville Convention and Visitors Corp, BMI, Truist and others.

Last year's "You Got Gold" tribute raised nearly $500,000 for the Hello in There Foundation and featured performances by renowned artists such as Brandi Carlile, Kacey Musgraves, Tyler Childers, Jason Isbell, Margo Price, Bonnie Raitt, Kurt Vile, Nathaniel Rateliff, Emmylou Harris, Allison Russell, Bob Weir and Lyle Lovett among several others. Of the tributes, Rolling Stone praised, "as gifted as Prine proved himself to be at boiling down universal truths into pithy tunes over his long, fruitful career, it was the between-song anecdotes shared…firsthand reflections of both his big heart, and subtle-yet-wicked sense of humor—that made his loss feel most pronounced and proved that Prine was a man not only gifted in writing about the human experience, but living it too," while American Songwriter declared, "a figure doesn't get more colossal than him—his lyricism is unmatched and his songs remain a magnum opus for musicians the world over…only Prine could bring Keb' Mo' and Kurt Vile together and make it seem as natural as rain—mutual admiration is a great equalizer."

Established by the Prine family, the work of the Hello In There Foundation is inspired by John's simple song title, "Hello In There." The Foundation aims to identify and collaborate with individuals and communities where people are marginalized, discriminated against or, for any reason, are otherwise forgotten. Benefitting organizations for the 2023 "You Got Gold" concerts include the Tennessee Immigrant and Refugee Rights Coalition, Porter's Call, Renewal House and the National Coalition for Homeless Veterans.

Additionally, proceeds from the CMA Theater show will benefit the Country Music Hall of Fame and Museum's "Words & Music" program, which is expected to reach more than 10,000 students through a songwriting curriculum that improves literacy and social-emotional learning. In addition to supporting the museum's educational mission, the gift will honor the memory of Peter Cooper, who served as the museum's senior director, producer and writer, and was also an award-winning music journalist, author, Grammy-nominated producer, recording musician, songwriter and father.

Regarded as one of the English language's premier phrase-turners, Prine is a four-time Grammy-winner, a Grammy Lifetime Achievement Award honoree, a seven-time Americana Music Award-winner, a PEN New England Lyrics Award recipient and member of both the Songwriters Hall of Fame and the Nashville Songwriters Hall of Fame. Since his debut in 1971, Prine released over eighteen albums and has had his songs recorded by Johnny Cash, Carly Simon, Bette Midler, Bonnie Raitt, Norah Jones, George Strait, Miranda Lambert, Zac Brown Band and many others, while drawing effusive praise from Bob Dylan, Kris Kristofferson, Bonnie Raitt, Roger Waters, Tom Petty, Bruce Springsteen and more, who knew him as a smiling, shuffling force for good.

For more information on John Prine and Oh Boy Records, please contact Asha Goodman 615.320.7753 or Carla Sacks 212.741.1000 at Sacks & Co.